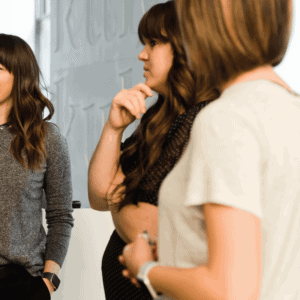 A business owner we know had enough work to keep a staff member very busy for the first two weeks of each month. It was all computer and telephone work. They hired a local administrative assistant to work on-site providing the space and tools for them to work in their office.
The payroll costs, including benefits, came to about $25 per hour, and were busy and only productive about fifty percent of the time.
The time that work was slow, rather than productive, they were counterproductive to the remainder of the staff. Interrupting others, meddling and from the view of the other busy staff, getting away with murder by not having to work hard. This environment wasn't good for business and caused most of the Human Resource issues this business person had to deal with. When this staff member gave notice they were leaving, an opportunity to change and improve presented itself.
Looking for a better solution than just hiring another person and having the same issues, they contacted us for information about our Hire Smarter Solutions. The business owner had heard about Virtual Employees and found out that it was an excellent solution to getting the work done well and not having the counterproductive time since the virtual employee was working from the Philippines. It became an excellent solution and better yet, without having to provide space and tools, the cost was only 28% of the on-site employee.
As business owners, we sometimes forget the additional benefits that can come in addition to direct costs savings. In this example, our client not only saved on the staff costs – but also saved on the cost of having other staff members feel more productive, a happier workplace environment, and less interruptions in the office.
If you'd like to learn more on how you can take advantage in hiring your own virtual employee, feel free to book an appointment with me today!